Our scholarship applications are posted and may be submitted through March 1, 2022.
Fall Grant Recipients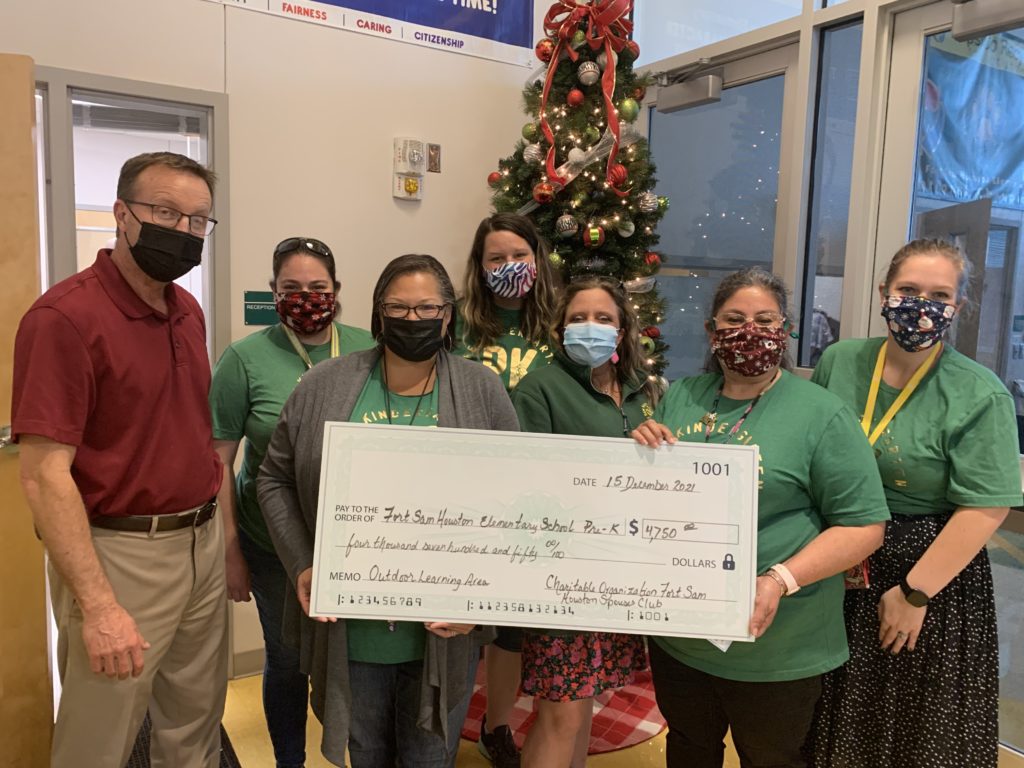 Ft. Sam Houston Elementary Pre – K: The grant
 will go towards a designated area for outdoor learning. They would like to add to their experience with items such as playhouses, bird feeders, wind chimes, vehicles they can ride, stepping stones for balance and hopscotch, shower curtains to make a pretend stage, sensory tables, mesh bags to clean toys, garden boxes, picnic tables, foam building blocks to build forts, mud kitchens, plastic dishes, play food, pots/pans, kid's gardening tools, and balance boards.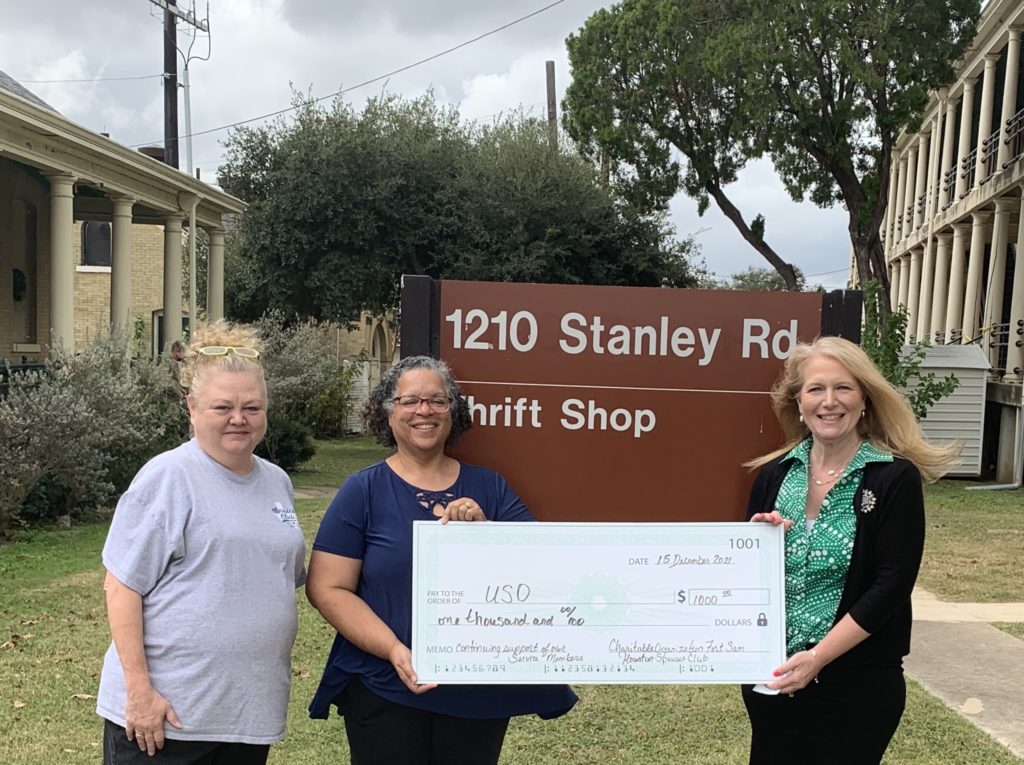 The USO:

 

Countdown to Christmas Annual Program – The USO supports those service members who do not go home for the holidays due to their training phase. We are happy to entertain them and provide activities at our centers and throughout the community. This program focuses on promoting mental and emotional health during the holiday season when loneliness and depression can be of concern for those who are alone. Providing service members with entertainment, fun activities, meals, and a sense of community enhances resiliency during their rigorous schedules. These positive, fun and uplifting programs and events are part of our annual holiday programming, letting service members know we are always by their side. USO San Antonio served 1,598 service members in 2020.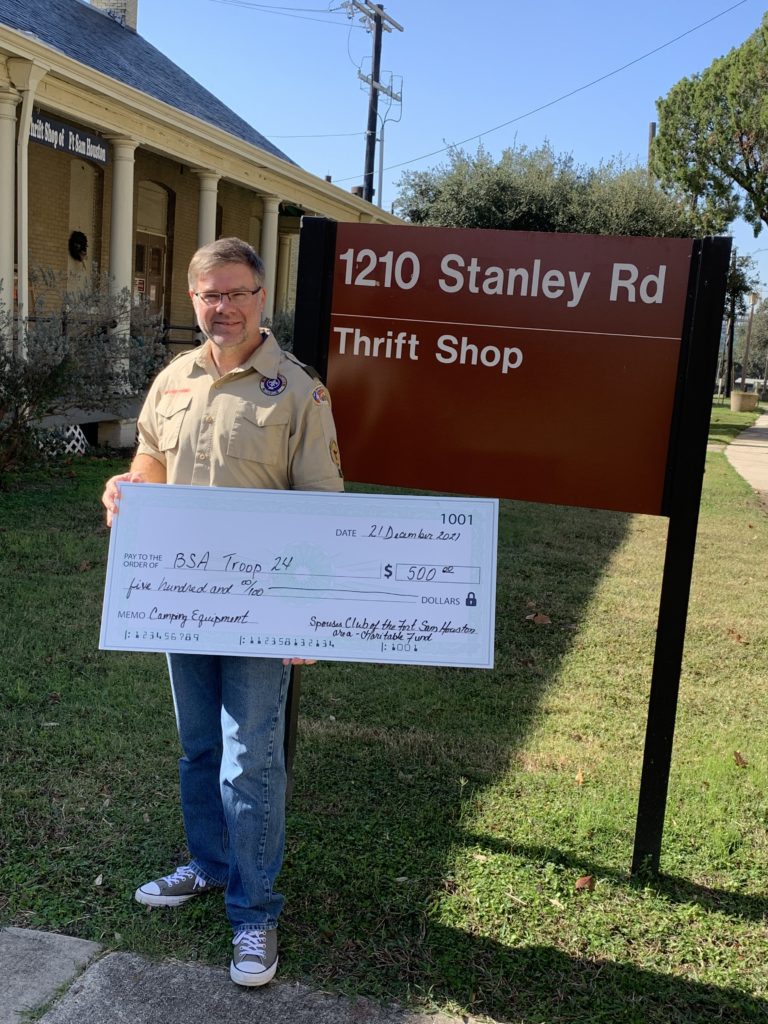 BSA Troop 24: The girl troop is brand new and currently has very little gear. To support the girls properly they need basic camping gear; tents, stoves, cookware, etc. There are also the added costs of patches for recognition of leadership positions and Merit Badge completion.
One part of the scout law is "A scout is THRIFTY. Work to pay your own way. Try not to be wasteful. Use the time, food, supplies, and natural resources wisely."
Semper Fi & American Fund
The grant will help wounded, ill, and injured Bexar County-based service members and their families through our Service Member and Family Support Program.  The Service Member and Family Support Program has been the cornerstone of our mission since our inception in 2004. The purpose of this program is to provide direct financial assistance for expenses incurred during hospitalization, assisting our nation's heroes with their most pressing needs at the bedside and ensuring they have specialized support throughout the duration of their recovery. Ongoing assistance includes adaptive housing, transportation, and equipment; targeted support for caregivers, children, and Vietnam veterans; and relief and recovery in times of crisis, disaster, and emergency — including the COVID-19 pandemic. Examples of ways in which funding could be used include gift cards for home-delivered meals, for childcare, and/or bedside support grants to cover lost wages for a family while they support their recovering loved one.
The SCFSHA Charitable Organization is not part of the Department of Defense or any of its components.  It has no governmental status.